Boost Your Sales with Engaging Explainer Videos
Elevating your brand with premium content is essential 
for standing out in today's digital landscape.
Are you in need of a video?
Message us
Fill the form below and we will back with a reply within 24 hours.
Project info
You'll get a response from the Frame studio team within 24-hours.
Unleash the creative power of animation
Today's customers expect engaging video content from their favorite brands. Our animated explainer videos are tailored to enhance customer engagement throughout their journey with your brand. Hear from our clients about the impact of our video services.
"They can transform your thoughts into motion graphic video and everything they delivered is accurate and they're always open for changes and handle them well!"
Camden Casey – Creative Director
"Frame team was fast, effective, and completely reliable. They applied the perfect blend of creativity, and minimalism to his animations to make them stand out – we love them! Looking forward to working more with them in the future."
Will Gray – Product Owner
Our philosophy centers around…
Delivering exceptional stylized storytelling
Cultivating limitless creativity
Creating original, premium quality content
Achieving a unique blend of animation and marketing
Providing excellent project management
We have earned the trust of global brands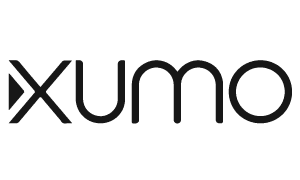 We have been fortunate to work with amazing individuals and organizations, offering our animation and explainer video services to agencies, startups, small businesses, and enterprises across the globe as an animated explainer video company.
Our conviction is that video represents the ideal means of captivating audiences and motivating
them to take action. It is the visual form of expression that blends creativity with narrative, 
and brings people together in a shared understanding.
Our Animation and Creative Process
Meeting and Briefing
We will begin with a briefing session over a virtual meeting, where we'll discuss the target audience for your explainer video, the animation style, visuals, deadline, and other relevant details.
Script Writing
Our team will craft a well-crafted script that will allow you to narrate an engaging and compelling story about your business, product, or service.
Storyboard
We will provide you with a storyboard that delivers an idea of the video's look and feel, including the characters, setting, and other key elements.

Illustrations
Our graphic designers will create a unique visual style and turn the storyboard into stunning set of illustrations that effectively convey your message and captivate your audience.

Sound Effects
We provide premium, unique music and sound effects that reinforce the message of your animated explainer video. The end result will be an Explainer video with exceptional sound quality.

Voice-Over
We work with highly skilled voice artists who can provide a compelling voiceover for your video. You have the freedom to select the voice, gender, and language that best suits your project.

Animation
Our skilled team specializes in breathing life into static illustrations by animating them to craft an engaging story that effectively conveys your message and captivates your audience.
Meet Frame studio team!
Issam Eleyan – CEO
Creative Director
Creative director and Senior Motion Designer with over 7 years of experience. Specializes in creating engaging and effective explainer videos that help businesses tell their stories in a professional way.
Collaborated on numerous projects across a broad range of industries including Education, Mobile Applications, Website Platforms, Automotive, Properties, and Security Agencies, and collaborated with creative studios such as Fade in Studio, and PaperPlane Studios.
Abed Atwan
3D Artist / Animator
A skilled and creative professional with over 5 years of experience in 3D animation. Proficient in a variety of 3D animation software with a focus on Cinema 4D, and have a strong understanding of the 3D animation pipeline. I am able to work independently and as part of a team, and I have a proven track record of delivering high-quality work on time.
Yassir Ghanima
Motion Designer / Illustrator
A problem solver with skills in motion design and illustration with a passion for creating dynamic and engaging visuals. Has over 5 years of experience. I specialize in animation, typography, and motion graphics. Worked with businesses, educational institutions, and nonprofits. I have a creative process that involves brainstorming ideas, sketching out concepts, and then bringing them to life.
FAQs.
How is Frame studio different?
1- Frame studio empowers your marketing and creative teams by bringing any video idea to life, making it work for your business. From stunning corporate videos for your ad campaigns, captivating motion graphics for your next product launch, to animated videos for TikTok, our dedicated and award-winning video production team with 1,200+ successful projects under their belt will work alongside you.
2- We Manage and take care of your video production process, so you don't have to worry about the hassle. We'll plan, shoot, edit, and produce your video content, ensuring that you're covered at every step.
3- Results First. At Frame studio, our results-first approach stems from extensive experience with hundreds of different video campaigns, for a wide range of businesses and industries. We've tested what works and what doesn't, and you'll benefit from the best video production practices that we've learned from each project. Over time, this contributes to making your content more cost-effective.
What makes Explainer videos a good marketing strategy?
In today's era, new avenues and arrangements present fresh prospects, leading every brand, marketer, and agency to invest in video content. This is justified as people are increasingly watching videos, and it is expected that by the end of 2022, over 54% of the global population will be video viewers. However, a successful video strategy requires considering your objective, audience, and audience segmentation. Before creating content for any format or channel, it is crucial to determine your objective (e.g., increase awareness, drive traffic), target audience, and the type of content you want to create (e.g., corporate videos, explainers, testimonials). If you need assistance in developing a video production strategy or enhancing an existing one, our video strategy team is available to help. Simply book a call with us.
How much time does it take to make a video?
On average, the time of video creation takes from 2 to 4 weeks. However, it may take longer based on the requirements and brief that could require conducting more in-depth topic research.
What briefing material should I provide?
If you're at the discovery stage, that's completely okay — you can still get in touch with us!
If you're ready to move forward with a video project, we suggest that you incorporate the following elements in your brief:
1- A clear and concise depiction of the project's objectives and what you wish to achieve with your video.
2- A comprehensive explanation of the target audience and the channels you intend to disseminate the video on.
3- A list of specific deliverables required, including cut-downs, ratios, or localizations.
4- A project timeline.
5- Your preferred budget range.
6- If you require multiple videos, define the extent of video production services you require.
An excellent corporate video begins with good references. If you have a preferred video style or an example that you appreciate, please include it in your brief. If you require assistance selecting a style, our portfolio search tool is available to you.
What does the price include?
Our services include an extensive selection of over 500 voice actors proficient in more than 50 languages. You have the option to select the age, gender, language, and dialect of your preferred voice artist. Additionally, we provide an unlimited number of revisions to ensure complete client satisfaction.